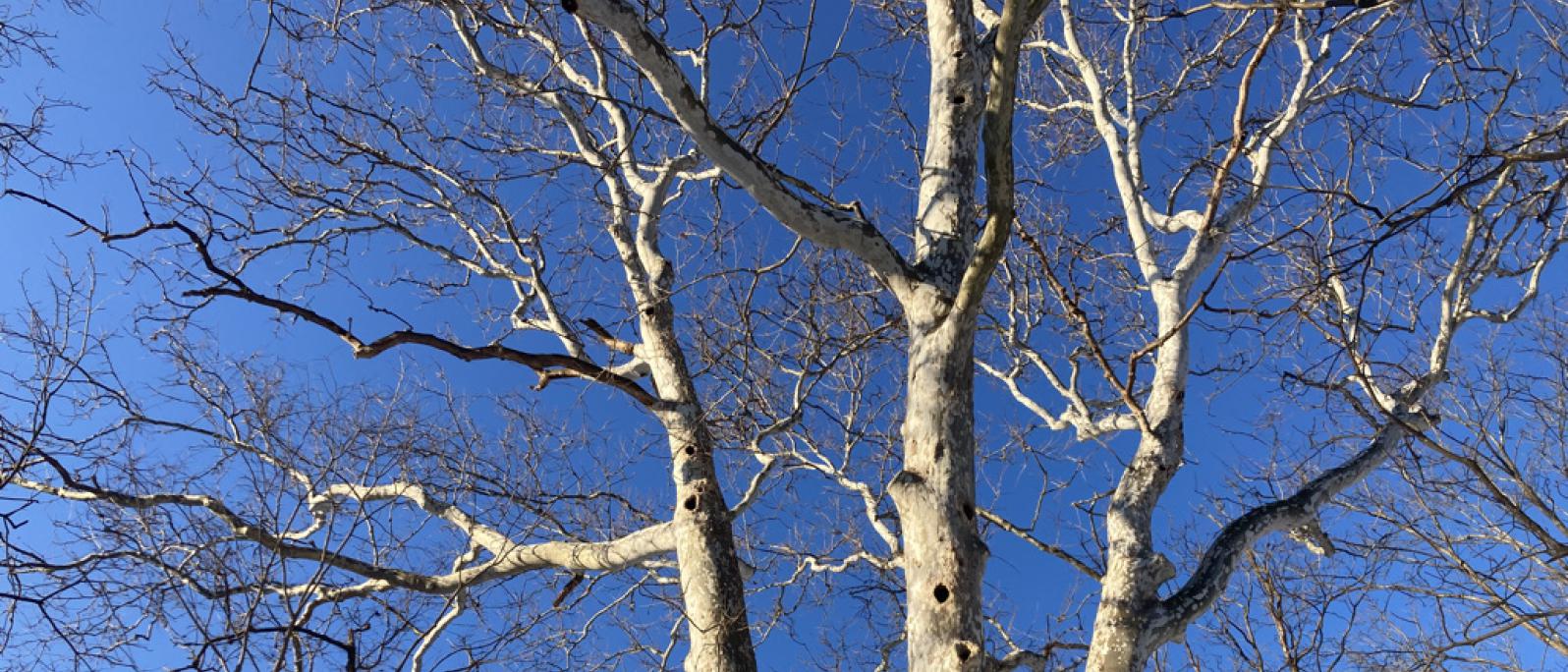 Walking, hand in hand
On a glorious winter's day
Sun warming our faces
Naked trees smiling down.
Look, it's the white stag!
She exclaims, staring in wonder
At the bare limbs of the majestic Sycamore.
Her radiant smile ignites my tinder heart.
Behind us, a stretch of shadows
Blankets the forest floor
Cast by the low winter sun,
And two decades of parched longing.
We are learning to drink again.
Moisture beads on our cracked lips.
We have a long way to go,
Even as we dance in this new arrival.
Love, watering this dry, dusty soil.
Life, sprouting from ancient, cast away seeds.
Had we pulled the tether of our deep roots
We might have found our way back long ago.
Instead, we wandered,
Alone, afraid, resentful and aching.
In the darkness, we found a silent strength
That could carry us through the night.
By daylight, we learned to move,
Footfall by slow footfall,
Never realizing our vast arcs
Might lead us back together.
Under this bright winter sun,
With the forest as our witness
We smile and gaze into pools,
Both long forgotten, and newly discovered.