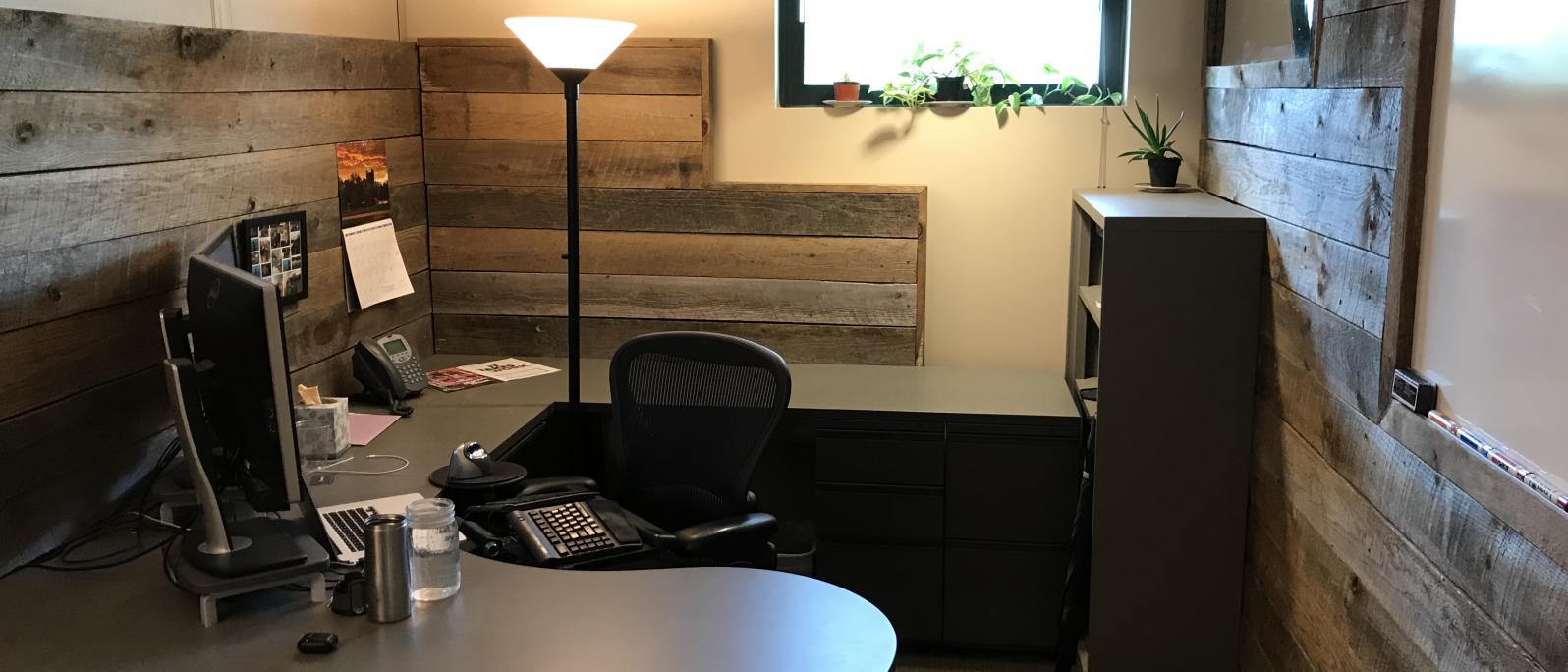 Embracing your ability to transform your experience of life
Many of us in the web development industry have been pushing pixels around screens for decades now. If you're like me, you find a lot of satisfaction in the creativity you are able to bring to your work. For me, though, nothing in my career truly prepared me for the insight that was hiding in plain sight all this time, just waiting to be embraced: how profoundly I could transform my experience—my YouX—simply by bringing my creativity and love of building off the screen and into the real world.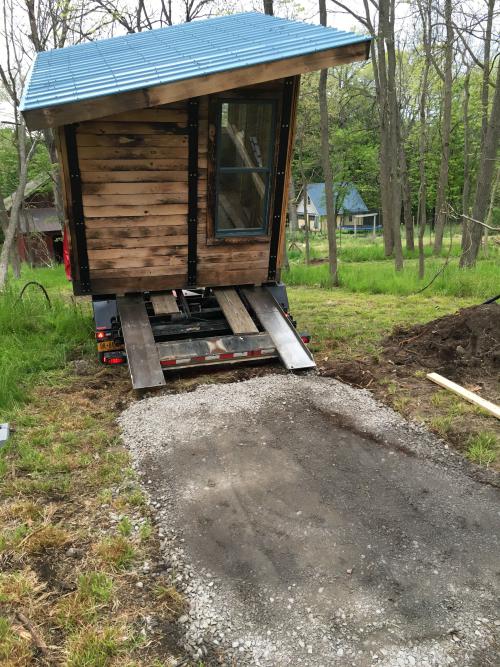 Over the past 2.5 years I've been quietly plugging away at projects in the real world, and hardly noticing how it was rapidly transforming my life. It all started when I convinced my wife to let me buy the shell of a small cabin I'd seen online, so that we could turn it into an airbnb rental.
I knew practically nothing about finish work, but took a natural building workshop with an amazing local couple, where I learned how to work with clay. We built a cob oven and I learned how to plaster with clay, creating rich, earthen walls. We were hosted at a local shiitake mushroom farm, where we harvested and prepared the clay for the oven and the cabin right from the bed of the stream.
By the end of the summer, I'd managed to plaster the walls, add trim out the windows, install and naturally finish maple hardwood flooring, while also adding a simple outdoor shower and outdoor kitchen. My skills were growing, and I was getting consistent appreciation from the steady stream of guests that were now staying in our bnb.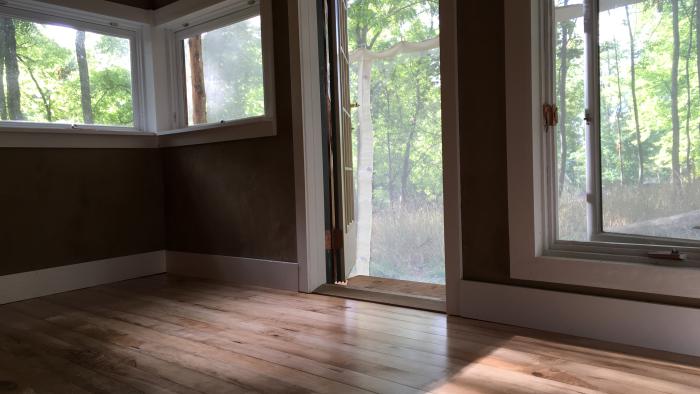 Around that time, I made an innocuous purchase at Ithaca ReUse, which was having a building sale. There were about eight sections of wood fencing that were in somewhat poor shape, as far as fences go. After freeing them from their posts, however, they've proven to be remarkably versatile in their application. My next project was a meditation space, desk and ladder in my bedroom, pictured below. For months, there was a "wow" factor each time I walked into the room, as I struggled to come to terms with the fact that I had been able to build something so simple, elegant and life-giving.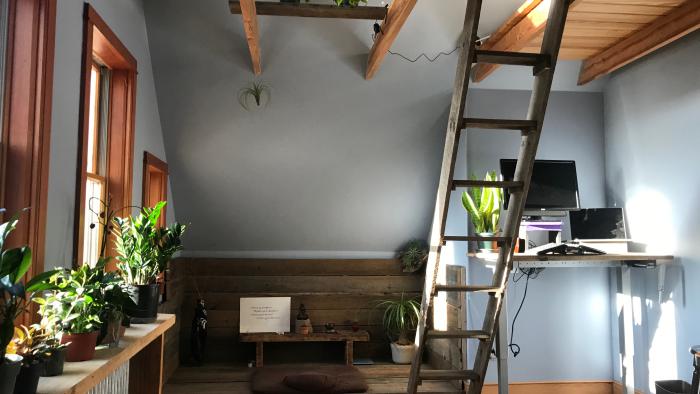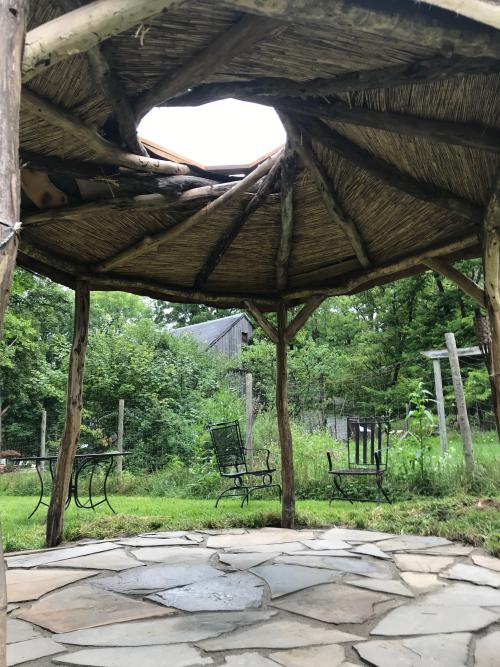 Since then, I've been working on a steady stream of projects, from a reciprocal roofed gazebo (prototype for an eventual hobbit house, if everything works out), to helping with a friend's Tiny House (adding to our bnb offerings), to my most recent (and the true catalyst for this article), the transformation of my cubicle office at work (pictured at the top of this article). What I'm discovering is that the sum total of these small(ish) projects has been a complete transformation of my life experience.
Once we start looking for ways to bring our creative selves more fully into our lives, we may eventually discover that the life we've always yearned for has arrived. Most nights, if we don't have guests out in the cabin, I stay there myself. My wife, Celeste, often joins me. We sit by the campfire and play guitar, before heading to bed in the earthen-walled cabin and listening to the crickets sing us to sleep. Most mornings, like today (and despite the 40 degree chill in the air), I take an outdoor shower with on-demand hot water under the canopy of trees. I meditate in the tranquil space I built with my own hands, and then I walk through one of the gorges near Cornell campus (Ithaca is gorges) pictured below. I marvel and sink into gratitude for the many, amazing blessings in my life. I've also learned simply to look for them as often as possible, and in places where they're lacking, I look for ways to "refactor".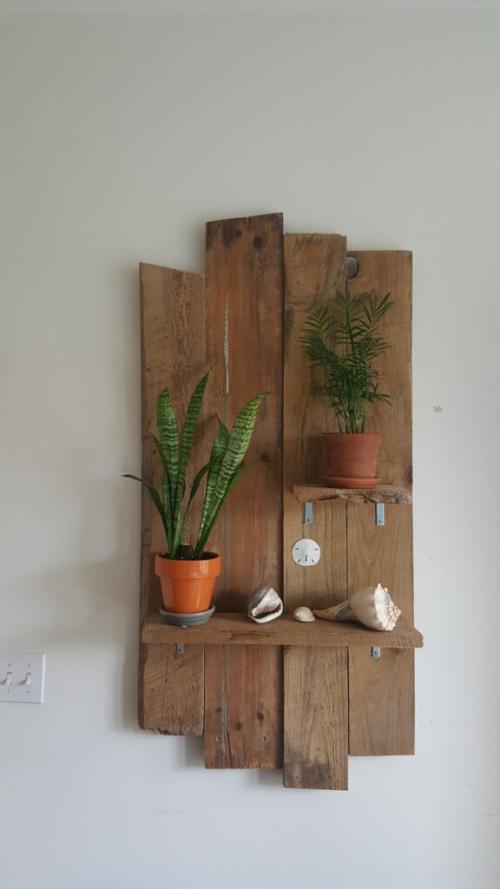 Yes, I still have lots of challenges to overcome on a daily basis (parents of teens, anyone?), but my experience of life has changed so dramatically that it's become easy to remember goodness and gratitude. There's a lot more I could say, and hopefully will, but I'll leave you with this anecdote: last week, after a particularly challenging experience, I was sitting in my office at work when I got a text from a former cabin guest who had been inspired by their stay. I'd offered the couple some of my old, reused barn wood, and though they didn't have a lot of space in their NYC apartment, they were excited about a project and we looked together at some options on Pinterest. A few months has passed, and I'd forgotten all about their visit. Then last week, just at the moment I was feeling down, their text arrived, with a thank you and an image of their finished project. I don't know what their experience is, but I have to believe that it is richer and more life giving for having built something so stunning, simple and beautiful.